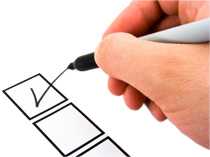 By working through this module, you will have acquired an understanding of the principal risks of SSRIs and how the risks can be managed. The following is a quick reminder of the important points covered:
SSRIs are licensed for depressive illness. Some are also licensed for other indications including anxiety disorders, obsessive–compulsive disorder and bulimia nervosa
Clinical response to SSRIs usually occurs within two weeks, maximal response usually within four to six weeks
Adverse effects of SSRIs such as headache, nausea, and anxiety/agitation are very common at the start of treatment; these effects often resolve spontaneously. Withdrawal reactions also occur frequently
Sexual side effects occur frequently but may not be volunteered by the patient
Rare but life-threatening adverse effects include serotonin syndrome (medical emergency), haemorrhage, convulsions, hyponatraemia and psychiatric disorders (mania1, suicide risk)
Important drug interactions include serotonergic2 agents (especially MAOIs3, linezolid, 'triptan' antimigraine drugs, tramadol), antiplatelet4 drugs, anticoagulants, and NSAIDs
As with other antidepressants the activating effects of SSRIs may lead to an increase in motivation before any mood-lifting effects occur, so close attention to suicide risk is advised especially in the early weeks of treatment
SSRIs are generally safer in overdose than other classes of antidepressant medicine.
---